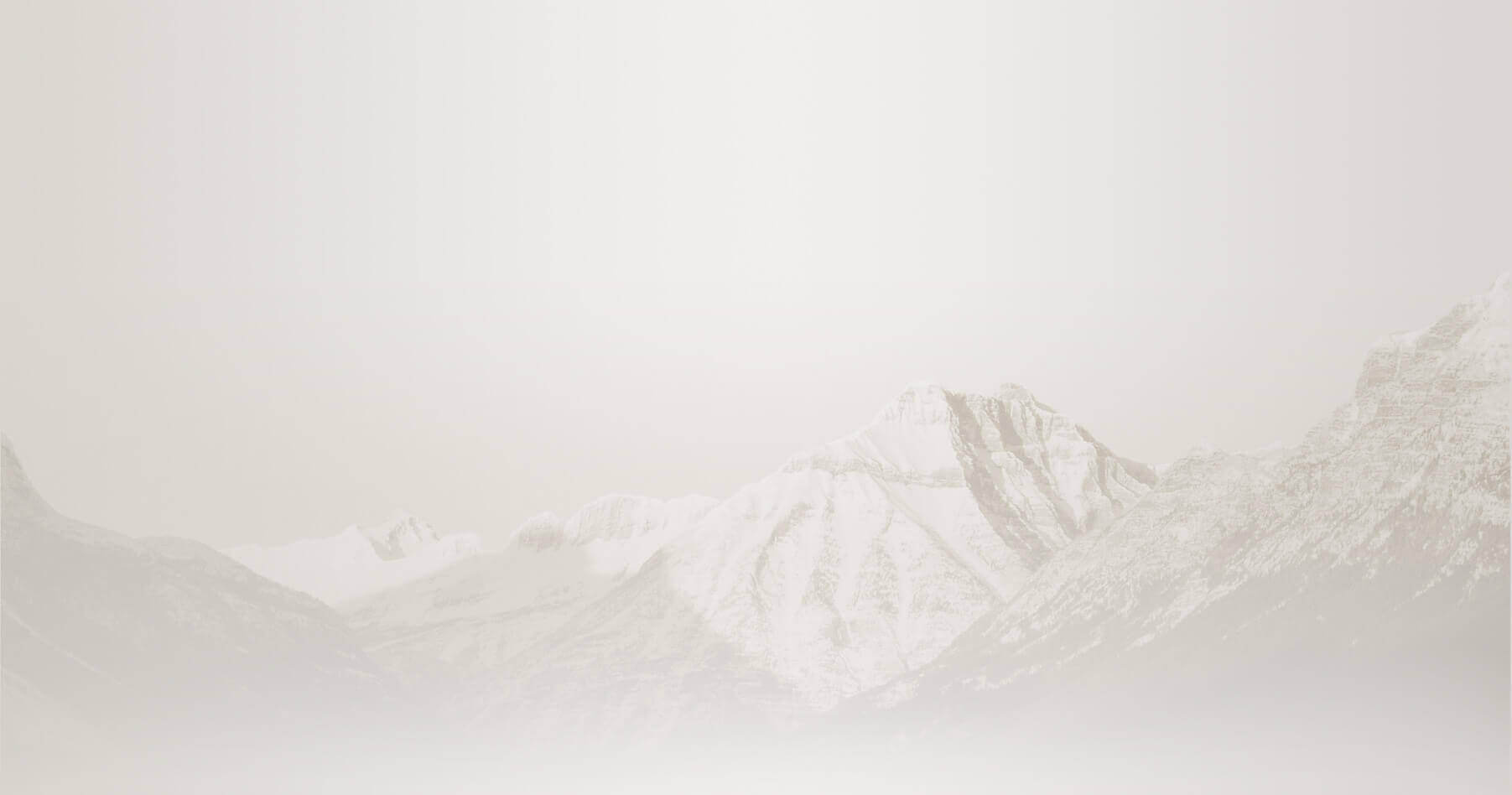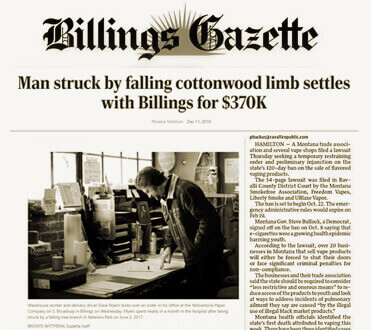 MEDIA COVERAGE: Attorney Veronica Procter secures recovery for man injured at Veterans Park, Billings MT.
3/8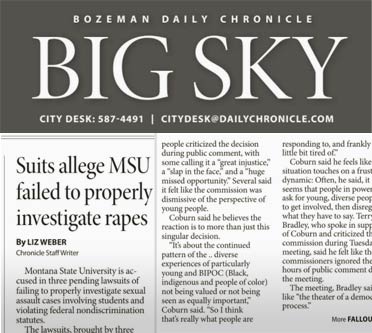 MEDIA COVERAGE: Lawsuits allege Montana State failed to properly investigate rape cases.
4/8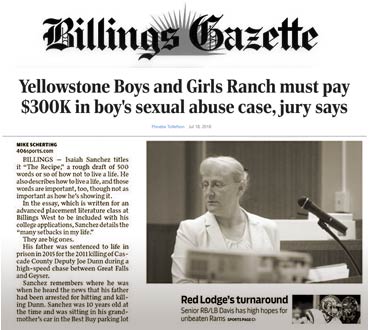 MEDIA COVERAGE: Yellowstone Boys and Girls Ranch must pay $300K in boy's sexual abuse case, jury says
5/8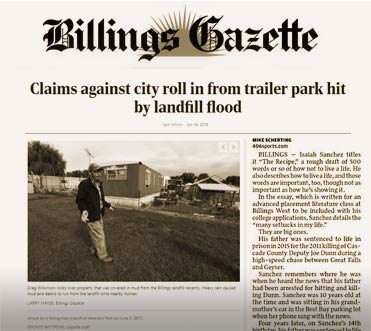 MEDIA COVERAGE: Claims against city roll in from trailer park hit by landfill flood
6/8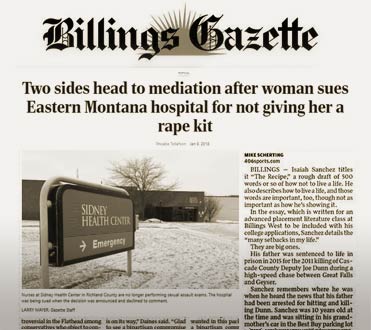 MEDIA COVERAGE: Two sides head to mediation after woman sues Eastern Montana hospital for not giving her a rape kit
7/8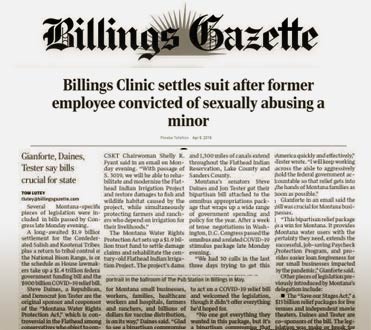 MEDIA COVERAGE: Billings Clinic settles suit after former employee convicted of sexually abusing a minor
8/8
No matter your legal problem, an experienced Billings law firm can maximize your chances of the best possible solution. At Procter Law, PLLC, we combine a personalized approach to client service with powerful representation that is focused on getting advantageous results. Led by respected attorney Veronica A. Procter, a Billings native, our law firm successfully resolves a wide range of civil issues. We proudly help clients throughout Montana and Wyoming get satisfaction with a wide range of legal concerns.
We litigate cases involving personal injury, civil rights, employment law and much more. While every matter we take on is different, our strong commitment to providing effective legal services always remains the same.
When you need skillful and conscientious legal counsel, turn to a local attorney you can trust. Call (406) 294-8915 today to arrange a consultation.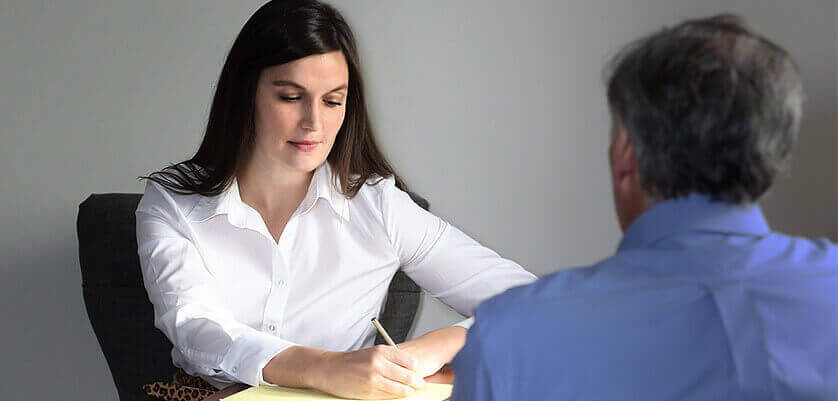 At Procter Law, satisfactorily resolving clients' legal problems is always our goal. And from the positive feedback our Billings lawyer receives, we're meeting that objective. Click on the button below to learn what clients say about our legal services.
WHAT MY CLIENTS SAY
Why Procter Law
RECOGNIZED EXCELLENCE. RESULTS THAT MAKE A DIFFERENCE.
Clients choose Procter Law because they want results. Our Billings attorney delivers them. As a "Top 40 Under 40" lawyer in The National Trial Lawyers association, she has been recognized by her peers and the public for her legal achievements, settlements and verdicts. With experience in state, federal and justice courts, Veronica Procter understands how to confidently litigate in front of juries and judges.
We know how stressful and confusing legal problems can be. When you choose Procter Law, you can be assured your case will get the dedicated attention it deserves. You can also be sure that you will be kept carefully informed about the status of your case throughout every step in the legal process. When you have questions or concerns, our attorney will be there to address them. You can trust our law firm to provide knowledgeable legal guidance and support from start to finish.
1

We deliver powerful representation from an accomplished attorney who will forcefully stand up for clients' interests.

2

We provide personalized service from a hands-on lawyer who is a careful listener and skilled communicator.

3

We consistently achieve successful outcomes for people facing a wide variety of complex legal matters.
Building a relationship with an attorney is the first step toward ensuring your legal rights are protected and you get the outcome you need. Call (406) 294-8915 to speak with an experienced Billings lawyer.
CONTACT US
Cases We Handle
A WINNING TRACK-RECORD YOU CAN TRUST.
GENERAL CIVIL PRACTICE
Insurance Disputes, Bad Faith Claims, Property Damage, Civil Rights, Qui Tam Whistleblower.
EMPLOYMENT LAW
Wrongful Termination, Employment Disciplinary Matters, Wage Disputes, Discrimination & Harassment Claims.
PERSONAL INJURY CLAIMS
Vehicle Accidents, Workplace Injuries, Wrongful Death, Premises Liability, Slip & Falls.