Our Montana Civil Rights Lawyer Is a Tireless Advocate for You
You Deserve To Live Free Of Discrimination And Harassment. When Those Rights Are Violated, Our Civil Rights Attorney Will Get You Justice.
Civil rights are a concrete set of values and core principles that everyone is entitled to, such as the right to life, liberty, and property. Both federal and state law prohibit discrimination based upon race, religion, color, creed, national origin, disability, marital status, age and sex and afford additional protections for pregnant persons.
Most anti-discrimination laws in the U.S. protect against discrimination in 7 main categories:
Race
Color
Religion
Sex
Age
Disability
National Origin.
Generally, these anti-discrimination laws protect people in the areas of education, housing, employment, and public accommodations. The phrase "public accommodations" includes various facilities open to the public, such as stores, hotels, and restaurants. If you are discriminated against, you may be able to sue a business or individual for discrimination and the damages it causes.
Speak to our Montana civil rights lawyer to learn your options.
Our Montana Civil Rights Attorney Fights for Clients in Violation Cases
Here are some examples of civil rights violations:
Sex and gender discrimination in education
Housing discrimination based on race or national origin
Workplace sexual harassment or racial prejudice.
Here are examples of practices that are unlawful if based on a protected class (age, race, color, national origin, religion, creed, disability, marital status, sex, political belief (in government) or retaliation:
To discharge, refuse to hire, or to discriminate against a person with respect to compensation or privileges of employment
For labor unions to deny membership or otherwise discriminate against a person or member
For schools to discriminate against an individual seeking admission as a student
For financial institutions to permit any of their officials or employees to discriminate against applicants for financial assistance
To retaliate against a person who filed a complaint, participated in the investigation, or opposed discriminatory practices.
Unfortunately, discrimination and harassment happen all too often. Violations of these rights usually allow victims to claim compensation or file complaints to get change to happen or to get compensation for the violation. You shouldn't have to deal with discrimination, harassment or other unfair treatment. Call Veronica A. Procter if you think you've been discriminated against or had your civil or constitutional rights violated.
Anti-Discrimination Laws Protecting Your Civil Rights
These state and federal laws include:
Our Montana civil rights lawyer will explain the claims filing process to ensure your rights are protected. Part of that process is filing a claim with a government administrative agency. Before you can take your case to court, you must file a claim with either the Montana Human Rights Bureau or the U.S. Equal Employment Opportunity Commission. You typically have to file with only one agency, as they share claims information. You must file with the Human Rights Bureau within 180 days of the discriminatory action. The EEOC filing deadline is 300 days.
These deadlines can come up quickly, so don't delay in filing. These agencies will investigate the claim and either take action or not. If you don't get satisfaction through this process, you can then file a claim in district court. Call Procter Law for help with your claim at (406) 294-8915.
What Types of Compensation Am I Entitled to in a Civil Rights Lawsuit?
Damages in civil rights cases can be compensatory, general, punitive, or any combination thereof.
Compensatory Damages
emotional anguish
pain and suffering
inconvenience
loss of enjoyment of life
injury to professional standing
injury to character and reputation
injury to credit standing
loss of health
Economic Damages
moving expenses
job search expenses
medical expenses
psychiatric expenses
physical therapy expenses
other quantifiable out-of-pocket expenses that are incurred as a result of the discriminatory conduct
attorney fees.
Punitive Damages in a Civil Rights Case
Punitive damages are awarded to punish the offender and deter future misconduct. Punitive damages are available only if the complaining party demonstrates that the respondent engaged in discrimination "with malice or reckless indifference" to the protected rights of the aggrieved person.
Damages must be proven. Generally, with all damages, the more proof the better. Conclusory statements about how you have been harmed or the economic losses you have suffered are typically not sufficient. You need to provide evidence in support of your claims when possible. Failing to provide evidence of damages, in some instances, can waive or prevent you from recovery. Every case is different. Our civil rights lawyer at Procter Law is a zealous advocate who will recover the maximum amount of damages for you, under the law. Call Procter Law today at (406) 294-8915 to arrange a consultation with our experienced attorney.
CONTACT US
Can I be retaliated against for filing a lawsuit?

No—legally you cannot be retaliated against for filing a discrimination lawsuit. Pursuant to Mont. Code Ann. § 49-2-301, it is unlawful for a party to "discharge, expel, blacklist or otherwise discriminate" against an individual who has "filed a complaint, testified, assisted or participated in any manner in an investigation or proceeding …." If you believe you are being retaliated against for filing a discrimination claim or testifying in one, contact our civil rights attorney at Procter Law right away. She will advise you about your options for stopping retaliation.

What is the process for filing a civil rights lawsuit?

If you haven't gotten satisfaction after filing a complaint with the appropriate state or federal administrative agency, you can file a civil rights lawsuit in district court. In basic terms, the process involves filing claim paperwork, serving process and the complaint on the party you are suing, and gathering the evidence to support the claim and prove your case. Civil rights lawsuits may settle before they actually go to trial, depending on all the circumstances involved and the desire of the parties to settle. If the claim can't be settled outside of court, your case will go before a judge or jury to be decided. When Procter Law takes on your case, we will guide you through every step in the process so you are never left wondering what is going to happen next. If your case goes to court, we will aggressively litigate on your behalf toward getting you a positive resolution.

How long do I have to file a civil rights lawsuit?

Filing deadlines can vary, depending upon the circumstances of the discrimination complaint. Once our Montana civil rights lawyer learns about the specific aspects of your case, she can advise you about the deadlines involved for filing a lawsuit in district court. To ensure that a deadline doesn't pass, it's important to get legal assistance as soon as possible. Reach out to our dedicated attorney to understand the deadlines in your case and begin the legal process.
Why Contact Our Civil Rights Lawsuit Attorney About Your Case?
Discrimination comes in many forms. It can involve racial, sexual or other inappropriate comments or jokes. It can involve favoritism, which is evidenced by certain groups or types of people being treated better than others. Discrimination might be a factor if you are always denied promotions at work even though you are more qualified than others who get the jobs. If you lose your job after telling your boss you're pregnant, it could be a case of discrimination. If you are promised a promotion in return for sexual favors, that also falls under discrimination and harassment laws. If you are told an apartment isn't for rent when you show up to look at it, and it actually is for rent, that may be a case of discrimination. There are many ways discrimination shows itself. If you believe you were discriminated against because of race, sex, age, national origin or another protected characteristic, you may be able to file a civil rights lawsuit for compensation.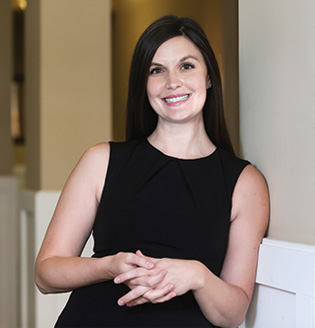 ATTORNEY PROFILE
Attorney Veronica Procter Recognizes Discrimination in All Its Forms
Our civil rights attorney at Procter Law recognizes employment, housing and other types of discrimination in all its forms. She will review all the facts in your matter to determine whether discrimination has taken place. If you've been subjected to discrimination by the government, a landlord, an educator, employer, manager, supervisor or coworker, our attorney will stand up for your rights. Call Procter Law at (406) 294-8915 to arrange a case evaluation to learn how our Montana civil rights lawyer can help you.