Our Billings Personal Injury and Car Accident Lawyer Helps You Get Compensation
When you have been injured due to someone else's negligence, Veronica A. Procter will fight for fair compensation for your losses.
Personal injury involves mental and physical injuries to a person caused by someone else's negligence or carelessness. If you or a loved one has been injured in a vehicle or other type of accident in Montana, it is a traumatic, devastating, and confusing time for everyone involved. You may not know where to turn. Fortunately, Procter Law can help. If your injury was due to someone else's negligence or fault, Veronica will navigate you through the legal hurdles involved with getting compensation for your losses, whether through insurance or a personal injury lawsuit. A fair settlement can make your life easier by relieving your financial burdens so you can concentrate on your recovery.
There are numerous types of personal injuries that occur on a daily basis. While car and other vehicle crashes are perhaps the most common types of personal injury cases, Procter Law deals with a wide range of accidents, including:
Auto, Truck, Motorcycle, ATV Accidents
Vehicle Equipment Failures
Pedestrian Accidents
Sport Injuries
Construction Accidents
Medical Malpractice
Premises Liability
Slips and Falls
Animal Bites
Criminal Acts
Every case is different, so Veronica offers a free, confidential consultation to discuss the circumstances of your accident to determine the best way to proceed. There is no obligation and no cost to you until Veronica wins a settlement, so call Procter Law today at (406) 294-8915.
What Our Personal Injury Lawyer Can Do for You
Personal injury victims must deal with the resulting physical and emotional pain after an accident. They also face the daunting financial costs of medical, hospital, and rehabilitation bills, property damage, and the loss of income from being unable to work. If the accident was caused by the fault of another party, a successful personal injury lawsuit can obtain compensation to alleviate your financial problems and allow you to focus on rebuilding your life.

The law surrounding personal injury can be difficult to navigate and making mistakes can be costly. Veronica A. Procter is experienced in tort law and well-versed in the court system. She will aggressively fight for justice and the settlement you deserve, including:
Ensuring you get the medical treatment you need. Even if you do not think your injuries are serious, it's important to get medical attention after an accident, as some injuries get worse over time, and everything should be documented to support your case.
Handle communications and negotiations with the insurance company and their lawyers, who will likely attempt to get you to accept a lowball offer.
Take care of filing your case in accordance with state deadlines.
Handle all legal procedures and court appearances.
Investigate your case, gather evidence, and interview witnesses.
If necessary, hire experts to reconstruct the accident and provide testimony as to how it occurred, how the defendants were at fault, and how the resulting damages affect your life.
Build your case and take it to trial. Veronica A. Procter has the skill and experience to best the best advocate for you in front of a judge or jury.
How Our Personal Injury Attorney Proves Negligence
Everyone has a duty of care to act responsibly to avoid harming others. Examples of negligently breaching that legal duty include:
A drunk driver ran a red light and crashed into your car.
A driver was texting or on their cellphone and rear-ends your vehicle.
Your car's brakes were defective and failed, resulting in a crash.
A property owner failed to fix broken railings and you fell down steps.
A slip-and-fall due to slipping on ice or tripping over debris.
A vicious dog or animal bite.
Common types of injuries include:
Head, Neck, Back Injuries
Whiplash
Traumatic Brain Injuries
Spinal cord injuries
Internal Injuries
Post-traumatic Stress Disorder and other Psychiatric Injuries
Leg, Arm and Hand/Wrist Injuries
Eye Injuries
Burn Injuries
Disfigurement and Permanent Scarring
Amputation
In some cases, there may be multiple parties at fault. Since they may all have assets and insurance, it is important to name all of them in a lawsuit. Procter Law will make sure all those who are responsible will be brought to justice so that you receive full compensation for your injuries and the damage done to your property.
What Compensation Can I Get for Personal Injury?
Many factors will enter into the determination of the amount of compensation you may be awarded in a personal injury case. They include the costs of your medical expenses and lost income, the type and seriousness of your injuries and whether they will be permanent or disfiguring. Juries will also consider factors such as your age, future earning capacity, and whether you will ever be able to return to work.
The damage amounts awarded for personal injury can vary greatly from thousands to millions of dollars, depending on factors that include:
the severity and permanence of your injuries and whether you will need continuing care or be able to work in the future
the circumstances of the accident
the amount of property damage and the costs that result
the availability of insurance and assets of the defendants
the individual judge and jury involved
how well your attorney can negotiate a settlement or litigate your case.
In a successful Montana lawsuit for a car accident or other type of personal injury, you can win a settlement that covers both your economic and non-economic damages. There are several types of damages our personal injury attorney in Billings can win for you.
Economic damages — are for monetary expenses that have an actual dollar value, such as:
Medical and rehabilitation bills
lost wages and earnings, now and in the future
property damage
in-home services.
Noneconomic damages – are for damages that don't have a specific monetary value, such as:
pain and suffering
loss of companionship or consortium
disability or disfigurement
emotional distress.
Punitive Damages
– In some rare cases when the person at fault for your car accident acted particularly recklessly or caused the accident intentionally, you may also receive punitive damages. These are intended to punish the offender and to prevent such behavior in the future.
Our Car Accident Attorney in Billings Deals with Insurance Companies So You Don't Have to
Be aware that insurance companies always focus on the bottom line, and they will always try to get you to accept the least amount possible. At Procter Law, we know what your car accident or personal injury case is worth and will fight for a fair settlement, accordingly.

Insurance companies are far more likely to take your claim more seriously if they know you have an attorney on your side who is willing to take your case to court should informal negotiations fail. Having Veronica A. Procter represent you at the outset to negotiate with an adjuster will make a difference in how much you receive.
Are There Time Limits for Filing a Personal Injury Lawsuit?
According to Montana Code Ann. §27-1-702 there is a statute of limitations – a time limit for how long people can wait to file a lawsuit. For personal injury or wrongful death, you generally have three years to file. You also have three years to file for an injury or damage to property, or the courts will refuse to hear your case.

Keep in mind, however, that time is of the essence in any personal injury case. If you wait too long before pursuing either medical attention for your injury or gathering evidence, you risk receiving less financial compensation to cover your losses.
What If I Am Partially at Fault for the Accident?
Montana has a modified comparative fault rule (Montana Code Ann. §27-1-702). You must be less than 51% at fault in order to recover any damages. If you are more than 0 percent but less than 50 percent at fault, we can still get you a damage award in proportion to the defendant's degree of fault, but your award would be reduced by the proportion of fault you bear.
Are There Caps on Montana Injury Damages?
Montana does not have maximum limits or caps on economic or non-economic damages, except for caps for medical malpractice cases at $250,000. That being said, the damages should be deemed "reasonable" in their amount, according to Montana Code Ann. §27-1-302. Punitive damages are capped at $10 million or 3% of a defendant's net worth, whichever is less (Montana Code Ann. §27-1-220).
Why You Can Depend on a Car Accident Lawyer and Personal Injury Lawyer at Procter Law

RECOGNIZED EXCELLENCE. RESULTS THAT MAKE A DIFFERENCE.
Accidents are almost always sudden, unexpected events. Injured victims are often uncertain about what to do next. Taking on a powerful business or insurance company is intimidating and even downright scary. Veronica A. Procter is a capable, experienced attorney who knows exactly how to proceed. If you have suffered an injury due to someone's negligence or wrongful act, contact Procter Law. Veronica Procter is not afraid to go to court, where she competes against "big dog" law firms and wins.
Call (406) 294-8915 for your initial consultation today.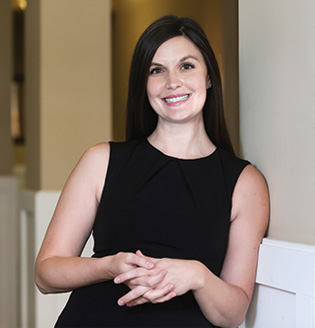 ATTORNEY PROFILE