Our Montana Sexual Abuse Lawyer Is a Tireless Advocate for Survivors
You deserve aggressive protection of your legal rights. Veronica Procter is your best ally and will fight to get you justice.
For you or your loved ones who were raped, sexually assaulted or sexually abused at church, school, during youth recreational activities or at healthcare or treatment facility, you may be able to hold the perpetrators—as well as the institutions where the abuse occurred—accountable by filing a civil lawsuit.
Such abuse may take place in the following settings:
Public school
Private school
College campuses
Preschool
Daycare
Other academic/school settings
Church
Recreation & Activity Groups
Healthcare Facilities
Residential Treatment Facilities or Homes
In a public or private setting
It can be extremely difficult to take a stand against sexual abuse and assault. You may not understand what legal rights you have. You are likely still in shock. But there are important steps you need to take to preserve evidence. Even if you don't want to sue now, you may feel differently in the future. Get compassionate legal help today from our experienced sexual abuse lawyer by calling (406) 294-8915.
Get Help from Our Billings Sexual Abuse Lawyer
Sexual assault in Montana is forcibly subjecting another person to sexual contact without their consent, up to and including rape. This encompasses a wide range of conduct. For example, a slap on the butt is sexual assault, as is date rape or being fondled or groped by a person. It can take place anywhere. People who are considered more vulnerable and less able to stand up for themselves are typically the victims of sexual abuse or assault. These include elderly people in nursing homes, children and teens in school and on sports teams, disabled and special needs individuals.

The burden of proof under Montana criminal law differs from that in civil law. That means you or your loved one may be able to prevail a civil suit even if a jury acquitted your abuser or criminal charges were never brought in the first place. It is important to remember that criminal lawsuits don't necessarily have the victim's best interest at heart. In contrast, a civil lawsuit is solely on behalf of the victim. Those who have been sexually abused or assaulted may be able to bring their perpetrators to justice by filing a civil lawsuit against the abuser or other individuals/entities that were complicit. Veronica A. Procter will put your interests first, as the victim. She can help you take advantage of all the mechanisms available in the civil justice system that aren't available in the criminal system.
Sexual Violence Statistics and Services from RAINN
Every 73 seconds, somewhere in the country, a person is sexually assaulted, according to RAINN (the Rape, Abuse & Incest National Network), which is the nation's largest anti-sexual violence organization. Young people and women are the most frequent victims, but no demographic is immune to sexual violence. Additional statistics from RAINN show that:
Individuals between the ages of 12 and 34 are at the highest risk of rape and sexual assault.
On average, there are more than 430,000 people 12 years or older raped or sexually assaulted in the country each year.
60,000 children are sexually abused each year.
One out of very six women in the U.S. has been the victim of an attempted or completed rape.
One out of every 10 rape victims is male.
Eight out of 10 rapists are known to the victim.
Sadly, only five out of 100 people who commit sexual violence go to jail. Even if your abuser isn't being prosecuted or has escaped conviction, you can hold them accountable through a civil lawsuit.
Who can be held accountable in a lawsuit for, abuse and assault?

The actual person who is responsible for the abuse or assault can be held accountable in a lawsuit. These people could include coworkers, managers, supervisors, teachers, coaches, religious leaders, doctors, nurses, family members and others. In many cases, the abusers themselves may not have the means necessary to pay financially for their actions. In these cases, other parties that carry insurance to protect themselves from legal claims may also be named in lawsuits. These parties can include companies that allow sexual misconduct or violence to occur, schools and churches that turn a blind eye to sexual abuse, and hospitals and nursing homes where patients are sexually assaulted.

What type of damages are available?

There are various types of monetary damages can be recovered in these types of cases. Regardless of your background, all victims suffer through the painful trauma that comes with the experience of being sexually abused, assaulted or raped. This trauma will often result in consequences that interfere with a number of aspects of a victim's life for the worse. This can include emotional distress, mental anguish, addiction, difficulties in interpersonal relationships, concentration issues, sleep loss and reckless behavior or self-harm. You may be able to obtain compensation for this pain and suffering, as well as punitive damages that are meant to punish guilty parties for their egregious actions. You may also be entitled to payment for medical bills, mental health treatment and lost wages if you lost your job or can't work. These damages and more can be recovered in a civil lawsuit against someone that perpetrated the sexual assault or a third party with liability.

How much you might be able to get in a legal claim will depend on the unique circumstances of your case and the extent of your damages. The skill of your attorney fighting for your rights may also affect how much money you could receive.

No matter your age, gender, sex, and sexual orientation, you have the right to be free from sexual assault and abuse. Veronica A. Procter can educate you about your legal options and hold the abusers accountable. Call her today at (406) 294-8915.

Do I have to file a sexual abuse or assault lawsuit to get compensation?

It isn't always necessary to file a sexual abuse or assault lawsuit. In some cases, through attorney negotiations with employers, universities or other institutions where abuse and assault has taken place, out-of-court settlements can be reached. When an individual or other institution doesn't respond favorably in negotiations, however, a lawsuit may be necessary.

A settlement or a legal verdict cannot reverse the effects of sexual violence. However, filing a civil lawsuit may help those who have been abused or assaulted hold those who have been negligent, accountable in a court of law. This can aid a victim's healing process.
Find Out if You Have a Case
What Happens in a Sexual Assault or Abuse Lawsuit?
Our Attorney Holds Abusers Accountable in Complex Cases
Sexual abuse and assault lawsuits can be complicated. If the case does not settle early in the process, it will proceed to discovery, which is when evidence is gathered and accused parties and witnesses are deposed before going to trial. In some cases, parties being sued might try to have cases dismissed to avoid trial altogether. The process for every case is different. That's the reason Veronica offers a personalized approach to each of her cases and her focus will always be on holding the party who harmed you accountable. For instance, Veronica A. Procter will:
Gather evidence that the sexual assault or abuse occurred by looking at circumstantial evidence such as sudden behavioral and personality changes, such as poor academic or work performance, withdrawing socially from friends and family or refraining from previously enjoyed recreational activities.
Contact potential witnesses who may have seen or heard anything related to the circumstances of the sexual abuse or assault. Oftentimes, evidence that corroborates the victim's timeline may lend credibility to the sexual assault allegations.
Look for a serial pattern of behavior by the perpetrator, such as by contacting other potential victims or acquaintances of the perpetrator.
When you've been sexually abused or subjected to sexual misconduct, you need the help of a diligent advocate. Our sexual abuse and assault attorney will work to hold your abuser accountable by seeking maximum compensation under the law for the harms you've suffered.
As a skilled legal strategist with in-depth knowledge of state and federal laws, Veronica A. Procter knows how to take on sexual misconduct in all its ugly forms. Our attorney understands the steps that are needed to ensure that perpetrators and abusers pay a financial price for their actions.
Get Help from a Montana Sexual Assault and Abuse Lawyer
RECOGNIZED EXCELLENCE. RESULTS THAT MAKE A DIFFERENCE.
If you've just been sexually assaulted, it can be an extraordinarily difficult time. Forming a relationship with an attorney you can trust is the first step toward getting recourse for the physical and emotional harm you've experienced. Once our Montana sexual assault and abuse lawyer learns all the details of your case, she will carefully analyze the best way to move forward. The goal at Procter Law is to get our valued clients maximum results that make a difference in their lives and holding those who hurt others through sexual assault and abuse accountable.
Veronica A. Procter has taken on individuals and large institutions in this arena, including suing universities, hospitals and others. She can help you, too. Call Procter Law today to schedule a no-obligation consultation about your case at (406) 294-8915.
Don't delay in calling. There are time limits for bringing a civil claim.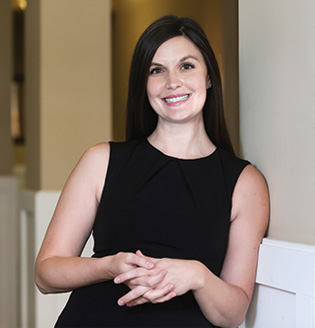 ATTORNEY PROFILE