Our Billings Wrongful Death Lawyer Helps You Get Compensation
When a loved one dies due to someone else's negligence or fault, Veronica A. Procter will fight for fair compensation for surviving family members.
The sudden, unexpected death of a family member is tragic and devastating, especially if the death was caused by someone else's negligent, reckless or wrongful behavior. While there is no way to bring your loved one back to you, Veronica A. Procter can help relieve you of many of the financial burdens associated with your loved one's passing by filing a wrongful death lawsuit.
Examples of common wrongful death claims include, but are not limited to:
Car Accidents
Motorcycle accidents
Pedestrian Accidents
Bike accidents
Aviation Accidents
Commercial truck/18-wheeler accidents
Criminal Acts
Slips, trips, and falls
Medical malpractice
At Procter Law, PLLC, Veronica A. Procter is fully prepared to fight for justice and the compensation that you and your family deserves. She understands that at this difficult time, when working through grief and bereavement, a lawsuit may be the last thing on your mind. However, if you wait too long, you will be forever barred from filing one. Rest assured that Veronica A. Procter will be there for you, handling all the legal hurdles involved, so you can focus on you and your family's needs and recovery. At Procter Law, clients are not just another name on a list. From the initial case consultation to the end of litigation, Veronica will treat you and your family with the care and compassion you deserve.

Every wrongful death case is unique, which is why Veronica offers a free, confidential consultation to discuss the circumstances of what happened and determine the best way to proceed, legally. There is no obligation, and there are no fees or costs unless Veronica wins your case, so call Procter Law today at (406) 294-8915.
Why File a Wrongful Death Lawsuit?
In addition to providing a monetary award that can assist the deceased's family move forward with their lives, holding the party that caused the death accountable can help bring closure and facilitate the healing process after a wrongful death. The wrongdoer will have to face up to the terrible loss that their negligence has caused and will be deterred from similar actions in the future.
Who Can File a Wrongful Death Lawsuit?
In Montana, the personal representative of the decedent's estate is the only person who can file a wrongful death claim. The personal representative serves as trustee of the award and then distributes the award to the appropriate heirs after recovery of damages.
What Is the Legal Basis for a Wrongful Death Case
Civil lawsuits require legally supportable grounds for the claim. The rationale behind a wrongful death lawsuit is that the decedent not only lost his/her life due to someone else's negligence, or intentional act, but that his/her family members were directly impacted emotionally and financially due to the death.

Surviving family members must establish two things to be successful in this type of lawsuit:
Your loved one's death was caused by a party's else's negligence, recklessness or deliberate act.
You suffered measurable damages due to your loved one's wrongful death.
A survival action may also be brought on behalf of the decedent, in addition to the wrongful death case if the decedent did not die immediately and was alive for a period of time before death. In a survival action, lost earnings, pain and suffering and other damages from the time of the decedents injury to the time of death can be recovered.

Everyone has a duty of care to act responsibly to avoid harming others. Examples of negligently breaching duty and causing harm include:
A driver caused a fatal crash while under the influence of drugs or alcohol or violated safety rules of the road. The driver could be held liable.
There was a manufacturing default, such as defective tires that blew out or defective brakes that failed, causing a fatal accident. The automobile or part manufacturer may be held liable.
A property owner failed to fix dangerously broken railings or steps and someone fell and suffered a fatal head injury. In this case, the property owner or manager could be liable.
A medical professional was negligent and did not adhere to the standard of care, and a patient died as a result. There may be grounds for a medical malpractice wrongful death case.
In some cases, there may be multiple parties at fault. Since they may have assets and insurance coverage, it is important to name all of them in a lawsuit. Veronica A. Procter will conduct the legal research and careful investigation necessary to hold all potentially liable defendants accountable under Montana or Wyoming law.
What Are The Damages In A Wrongful Death Lawsuit?
Procter Law will aggressively seek compensation for the loss of your loved one.
In a successful wrongful death lawsuit, Procter Law can win a settlement or verdict that covers both economic and non-economic damages in Montana or Wyoming. These monetary damages are intended to compensate the estate or the surviving family members for the loss of the deceased person.
Economic damages are for losses that have a concrete dollar amount. These may include:
medical bills
funeral and burial expenses
the lost value of the wages and benefits the deceased person would likely have earned and contributed for the support, education, training, and care of their family members if the untimely death had not occurred.
Non-economic damages are for damages that do not have a specific monetary value, such as:
pain and suffering endured by the deceased before death
the loss of care, guidance, love, and companionship the deceased would have provided
mental anguish of family members for the grief, sorrow and emotional anguish they experienced as a result of the death.
Punitive Damages – In some rare cases when the person at fault for your car accident acted particularly recklessly or caused the accident intentionally, you may also receive punitive damages. These are intended to punish the offender and to prevent such behavior in the future.
Why Choose a Wrongful Death Lawyer at Procter Law
RECOGNIZED EXCELLENCE. RESULTS THAT MAKE A DIFFERENCE.
Montana and Wyoming wrongful death laws are complicated, and making mistakes can be costly, but Veronica A. Procter's legal expertise will guide you through by:
Evaluate the facts of what happened to determine if you have a legal case and if so, what the value is
Make sure all paperwork is filed in accordance with state law and deadlines.
Handle all legal procedures and court appearances.
Investigate your case, gather evidence, and interview witnesses.
Hire experts to reconstruct the accident and provide testimony as to how it occurred, how the defendants were at fault, and how the resulting damages affect your life.
Handle communications and negotiations with insurance companies and their lawyers, who will likely attempt to get you to accept the lowest amount possible.
Build your case and take it to trial if necessary, arguing in front of a judge or jury.
If you believe that your loved one's death was caused by the negligence, recklessness or deliberate act of another, it is imperative to consult with an attorney to understand your legal rights. At Procter Law, PLLC, every case is personal, and we promise to do everything in our power to get you the results you deserve.
When you contact our team at Procter Law, we will explain your rights, analyze available remedies, and shepherd you to the best choice for getting the compensation and the justice you deserve through a wrongful death lawsuit.
Call (406) 294-8915 for your initial consultation with our wrongful death lawyer in Billings
today.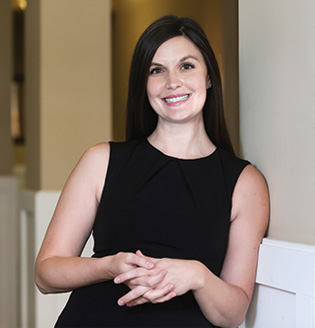 ATTORNEY PROFILE